4 am.
Shipping Industry
In 2016 I spent a great deal of time on bulk carriers, in sea locks and in the Port of Amsterdam. The work I did was primarily for a commission by the Province of North Holland. The result of the commission will be placed under projects 'Looking for a ship' in the course of 2017 and will be a personal navigation through the landscape of shipping.
Here is a selection of images from my commercial/reportage portfolio of the industry. I am now experienced and enthousiastic about climbing ladders, stairs, superstructures and mountains. Because I wanted to research my project fully, I sailed along on various bulk carriers including the Yeoman Bontrup for a journey to Norway and back.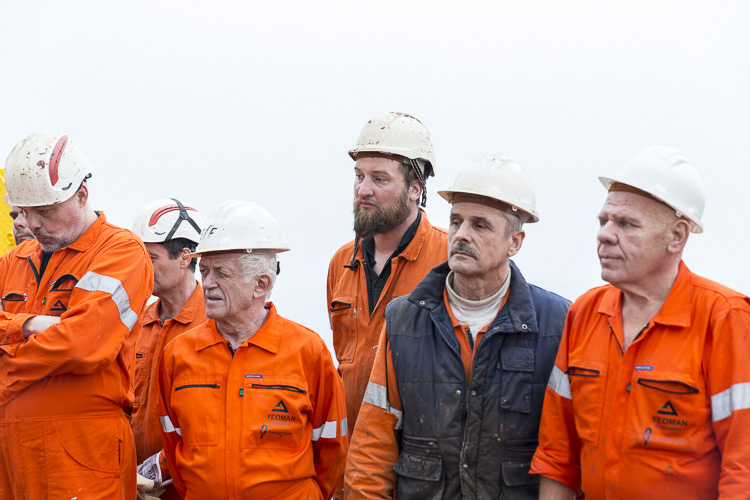 Construction of sea locks at IJmuiden 2016.
Winter in the Port of Amsterdam.